About All Landlord Certificates LTD (ALC)
At All Landlord Certificates LTD (ALC), we've made it our mission to provide the highest standards of safety certification services for both domestic and commercial properties. Established 10 years ago, we've grown to become the trusted name for safety compliance in London and the M25 area.
More than just fulfilling the basics of certification, ALC is a stronghold of trust and reliability. Our transparent pricing structure, efficient turnaround, and commitment to maintaining the pinnacle of industry standards have made us the go-to solution for safety compliance in the region. When you partner with us, you're not just getting a certificate; you're investing in safety and peace of mind.
Our mission at All Landlord Certificates LTD (ALC) is to empower landlords and property managers with comprehensive safety certification services that ensure both compliance and peace of mind. We aim to set new benchmarks in the industry, elevating safety standards while fostering relationships built on trust, transparency, and professional excellence.
Our vision is to be the most trusted and reliable safety certification provider in the London and M25 area. We strive to extend our reach and impact, providing an ever-growing number of domestic and commercial properties with the gold standard in safety. Through innovation, dedication, and a relentless focus on customer satisfaction, we look to create a safer, more secure environment for all.
Our team is our greatest asset. Comprising fully certified professionals, each member is rigorously trained and vetted to ensure they can provide an unmatched level of service. This dedication to skill and reliability ensures that when you choose ALC, you're choosing a cadre of experts devoted to your safety.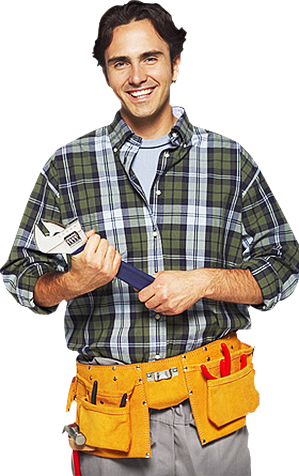 10 Years Experienced on
Domestic
Certificates
All Landlord Certificates inside London:
Discounted rates for bulk
ORDER
Ours Services
Gas Safety Certification (CP12)
Electrical Report (EICR) (EICR BS 7671 18th edition)
Energy performance certificate (EPC)
Fire Risk Assessment
PAT Testing
Fire Alarm Certificate
Emergency Lighting Certificate
Remedial Works & Consumer Unit Installation
We offer below services to avoid any unsatisfactory reports on your property and bring your property to certification standard
Remedial works to bring your property up to the Govt regulation standard
Rewiring (Complete & partial)
Smoke detector installation
Heat detector installation
New Consumer unit installation
Upgrade fuse board to comply with regulation
Replace electrical sockets and switches
Earth bonding
New Boiler installation
Boiler servicing
Why Choose All Landlord Certificates LTD (ALC)?
Choosing ALC isn't just about fulfilling your legal obligations for safety certifications; it's about elevating the standards of safety and trust in your property. Here's why partnering with us is the best decision for your safety compliance needs:
Choosing ALC means choosing peace of mind, a commitment to excellence, and a partner who puts your safety first. Experience the ALC difference for yourself.
Find All Landlord Certificates qualified engineers in your area.
| Borough | 2004–2008 | 2008–2011 | 2011–present |
| --- | --- | --- | --- |
| City of London | East | North East | Central |
| Barking and Dagenham | East | North East | East |
| Barnet | North | North | North |
| Bexley | East | South East | East |
| Brent | West | West | West |
| Bromley | South | South East | South |
| Camden | Central | North | Central |
| Croydon | South | South West | South |
| Ealing | West | West | West |
| Enfield | North | North | North |
| Greenwich | East | South East | East |
| Hackney | East | North | East |
| Hammersmith and Fulham | West | West | West |
| Haringey | North | North | North |
| Harrow | West | West | West |
| Havering | East | North East | East |
| Hillingdon | West | West | West |
| Hounslow | West | West | West |
| Islington | Central | North | Central |
| Kensington and Chelsea | Central | West | Central |
| Kingston upon Thames | South | South West | South |
| Lambeth | Central | South West | Central |
| Lewisham | East | South East | East |
| Merton | South | South West | South |
| Newham | East | North East | East |
| Redbridge | East | North East | East |
| Richmond upon Thames | South | South West | West |
| Southwark | Central | South East | Central |
| Sutton | South | South West | South |
| Tower Hamlets | East | North East | East |
| Waltham Forest | North | North East | East |
| Wandsworth | Central | South West | South |
| Westminster | Central | North | Central |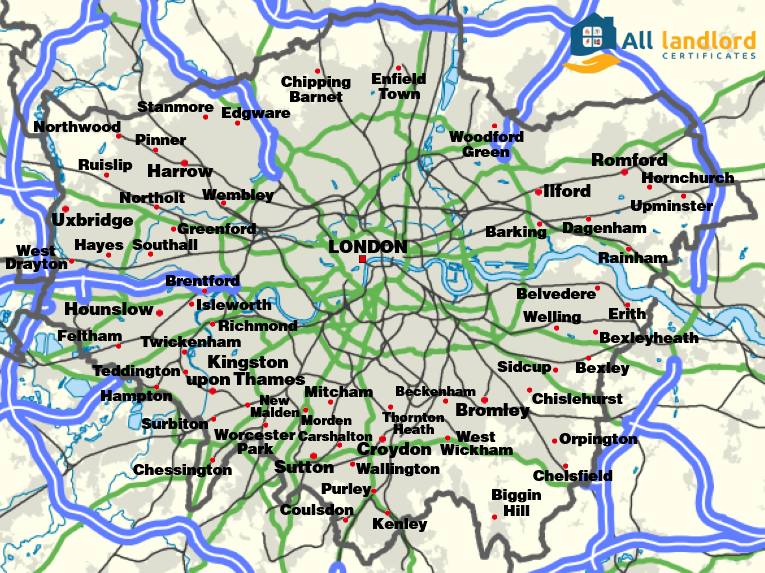 All Landlord Certificates Services