HMO Requirements UK Information
Landlords of HMO all over the UK have a number of legal obligations to fulfill, and depending on the type of property you let or exactly where it is, there may be some additional considerations to take into account. In this article, we guide you through your legal responsibilities so you can be confident you're doing it the right way!
GAS SAFETY CERTIFICATE
Badly fitted and poorly serviced gas appliances can cause gas leaks, fires, explosions, and carbon monoxide poisoning, so this stuff shouldn't be taken lightly by student landlords or any student letting agents. Carbon monoxide is a poisonous gas that can kill quickly with no warning and some of the symptoms are headaches, dizziness, and nausea – you can see why students might mistake this feeling for a hangover… so don't risk it!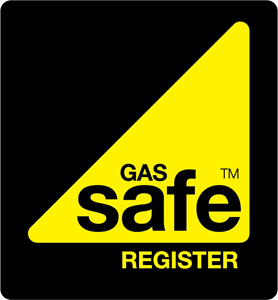 As a landlord with HMO accommodation, you have full responsibility for gas safety, and you'll certainly need it for your license. By law, you must keep all of the gas appliances you supply in good condition and you must arrange a Gas Safe Inspection every year! The Gas Safe Register is now the official list of gas and heating engineers who are qualified to work safely and legally on your appliances and it replaced the CORGI registration. So when you need any work done on your boiler or other gas appliances or it's time to renew your annual Gas Safety Certificate, make sure you only get a Gas Safe registered engineer who will be insured and able to sign it off!
Book an appointment for Gas safet certificate
ELECTRICAL SAFETY CERTIFICATE
HMO Landlords have a legal duty to ensure that their rental property, and any electrical equipment and appliances provided, are safe before a tenancy begins, and remain safe throughout the duration of a tenancy. This means you need an  Electrical safety certificate EICR, and the HMO license team will require this too. Unless you want to risk a potential fire, a hefty fine and even going to prison if the worst case happened, you need to ensure that the electrical system in your property is checked by an EICR registered electrician every at least every 5 years or when modifications are made to the system.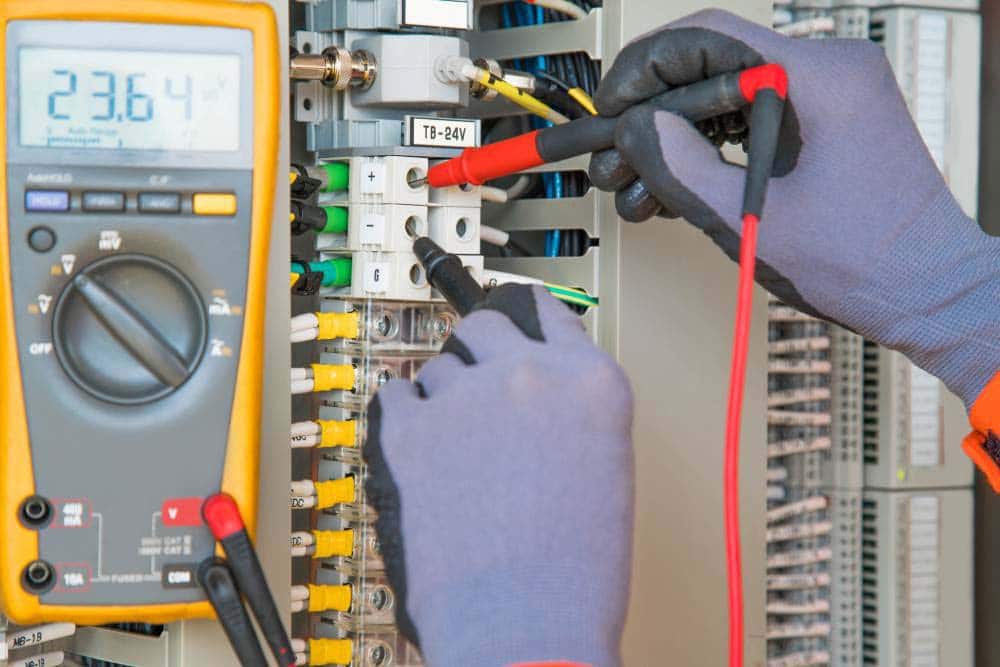 FIRE SAFETY CERTIFICATES
Fire safety has never been more important! Exactly what you require will depend on the type of property you have, the number of bedrooms, and whether it is subject to (HMO) licensing policy. But one thing is for sure, you need something and you need to get it right! You might also need emergency lighting and whether or not you do, will depend on the same things.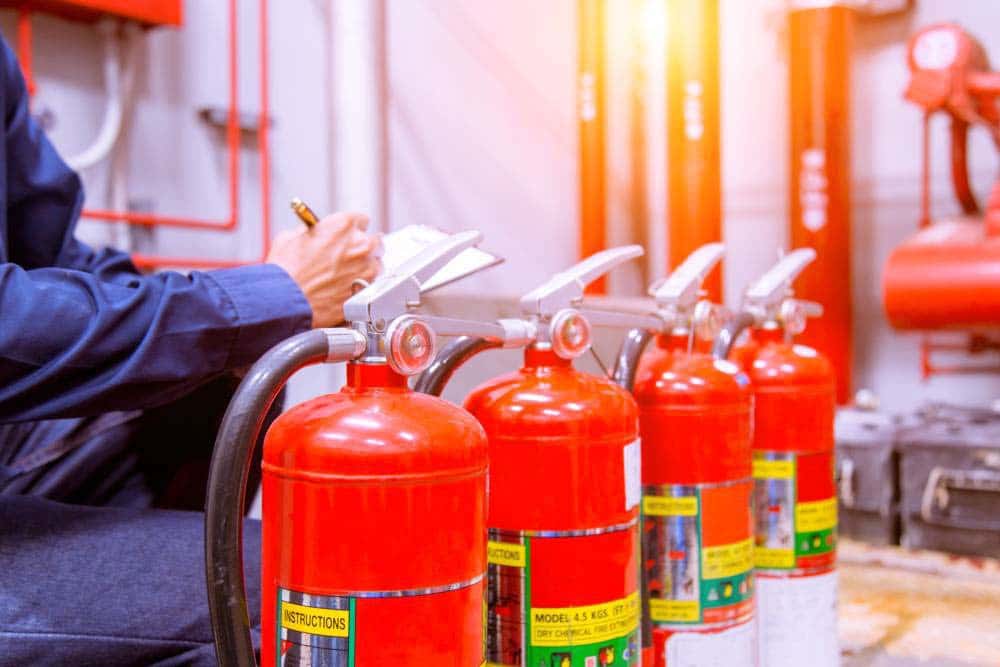 ENERGY PERFORMANCE CERTIFICATE (EPC)
The Energy Performance Certificate (EPC) gives tenants and landlords information on the energy efficiency of their property. It gives the building a standard energy and carbon emission efficiency grade from 'A' to 'G', where 'A' is the most efficient. From the 1st April 2018 there will be a requirement for any property rented out to have a minimum energy performance rating of E. Don't worry if your property is currently less than E, part of your EPC report will list the potential rating that the building could achieve with a few recommendations on how to do it.
Fire alarm and emergency lighting testing
We suggest the following testing and maintenance frequencies for fire alarm and emergency lighting systems in HMOs, unless a fire risk assessment identifies a higher or lower test frequency is appropriate.
• All fire alarm systems should be tested and maintained in accordance with manufacturers' instructions and BS 5839 under Part-1 (complex systems with fire alarm panels) and Part-6 (simple mains-interlinked detection systems).
• All emergency lighting systems should be tested and maintained in accordance with manufacturers' instructions and BS 5266-8:2004.
Get an appointment for Fire alarm certificate
Large and higher-risk HMOs
Large and complex HMOs are higher-risk properties which require more rigorous management, more frequent inspection, and professional servicing of fire alarm panels, etc., as follows:
• Weekly fire alarm tests and visual checks – Carried out by cleaning/maintenance staff or a competent tenant. Test results should be recorded in a logbook.
• Monthly emergency lighting test – Activate and confirm all emergency lights are working during routine management inspections.
• Six-monthly fire alarm service – Carried out by a competent professional (eg a specialist alarm engineer under a maintenance contract). An Inspection and Servicing Certificate should be issued in accordance with BS 5839-1.
• Annual emergency lighting service – Full duration test (eg 3-hour run down) and service is undertaken by a competent professional in accordance with BS 5266. This test should be done when the property is unoccupied, or alternative lighting must be provided until units have re-charged. A certificate confirming this testing should be provided to the council.
Small and lower-risk HMOs
Lower-risk HMOs are typically small, up to 3-storeys, and let on single tenancy agreements. These HMOs are usually installed with mains-powered, interlinked smoke alarms in corridors and selected risk rooms, and a heat detector in the kitchen. These simpler systems can often be self-serviced.
• Regular tests and checks – The minimum testing frequency will vary depending on the size and type of HMO. As a minimum, you should press test smoke and CO alarms and visually check emergency lighting LEDs are on during all routine visits.
◦ Press the emergency lighting test buttons during programmed management inspections and make sure all lights come on.
◦ Advise tenants to test their detectors weekly.
• Annual alarm maintenance – All detectors must be maintained in accordance with manufacturers' instructions. For Grade D systems this usually requires periodic cleaning/vacuuming of all detectors and changing batteries as necessary.
• Annual emergency lighting maintenance – Full test of lights (eg 3-hour full run down) following manufacturer's instructions. This test should be done when the property is unoccupied, or alternative lighting provided until units have re-charged. Any issues should be investigated by a competent professional.
HMO LICENSE
The Housing Act 2004 applies special rules to have adhered to HMOs. The HMO licensing is intended to improve standards in properties where it was felt tenants were at 'highest risk'. Generally speaking, a house with three or more stories, occupied by 5 or more people who form 2 or more households (a household being defined as persons belonging to the same family) is classified as an HMO in England and Wales and is and subject to licensing.
LICENSING CONDITIONS
The purpose of an HMO license is to ensure that the property is safe and suitable for the number of tenants and to ensure that the person who is managing the property is 'fit and proper' You need an HMO license if your property fits the government's description of an HMO (see below):
• It's rented to 5 or more people who form more than 1 household
• It's at least 3 storeys high
• Tenants share toilet, bathroom or kitchen facilities
A variety of criteria, standards and requirements are enforced by inspection before you can get your HMO license granted. It ranges from minimum room sizes to amenities and evidence of safety certificates. Your local council may also add other conditions to your licence such as improving the standard of some facilities and amenities in your property, but they will let you know this during the process. Even if your property is smaller and rented to fewer people, you may still require a HMO license depending on your local council requirements.
HOW TO APPLY FOR A HMO LICENSE
To renew or apply for a new licence, you need to contact your local council to request an application form, you can usually do it online. You can apply for the licence yourself as a landlord, or you can use a property management company like us who might have a better understanding of the process. You'll be charged a fee that is set by the council, but running the risk of operating a HMO without the necessary application could result in a much bigger fee down the line! In fact, you could get an 'unlimited fine' for renting out an unlicensed HMO.  For more information you can read the governments full guide on HMO licensing.